IP Telephony/Call Center solutions Digium, Askozia, Sangoma FreePBX, Aheeva
The Asterisk has most implemented IP Telephony solutions in the world. You can have a variety of features from the simple PBX system to Unified communication system including Video call.
We provide both out-of-box and customization IP Telephony based on Asterisk, to make sure that your communication will be improved according to the Business process as well as cost effective.
Digium Switchvox SMB/Cloud, Interface card, Software licenses, Phones
Donec fermentum porttitor nuncs.
Askozia Intutive Ip-PBX on embeds devices, Physical Servers and Visualize
FreePBX OSS with commercial module add-on for Cloud and on premise
Polycom, Cisco, Yealink, Ericsson-LG, Grandstream IPPhone
Professional services, IVR design, Application integration and DR for IP-PBX
Call Center/Contact Center PBX and Software integration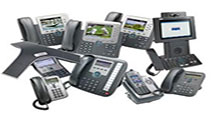 Our Solution Partners